This design has been letterpress printed in one colour (Black) on our 500gsm Warm White board.
It can also be letterpress printed in two colours, or can be foil stamped.
Because we lovingly design and create every element of your wedding stationery in our Buckinghamshire studio and in-house press room, we can tailor every element for you to perfection. (From changing the printing processes, ink and board colours, font combinations to anything else you have in mind).
You can learn more about the difference between foil and letterpress here.
If you need a little inspiration on how to word your stationery, our wording guide is a great starting point.
We know the choice and how to word things can be somewhat overwhelming, so just give us a call, or drop us an email if you'd like to chat through the options.
INK - black


BOARD COLOUR - warm white


PAPER WEIGHT - 500gsm

INK
aqua


maldives


high noon


teal


china blue


powder blue


dusty blue


peacock


riviera


sailor


midnight


navy


SOVEREIGN BLUE


THISTLE


DAMSON


TURKISH DELIGHT


MATTE SILVER


MIST


DOVE GREY


PARCHMENT


CHARCOAL


PEWTER


BLACK


AUBERGINE


DRAWING ROOM
BLUE
CHESTNUT


ESPRESSO


BORDEAUX


OTTER


MATTE GOLD


CARAMEL


CASHMERE


PRIMROSE


BANANA


SAFFRON


EGG YOLK


PUMPKIN


CORAL


RASPBERRY


BUBBLEGUM


FIRECRACKER


CRIMSON


WINEGUM


LILAC


PEONY


MACAROON


SPEARMINT


CUCUMBER


GREEN TEA


SAGE


MOSS


HUMMINGBIRD


OLIVE


PINE GREEN


HUNTER GREEN


GRASS


AUTUMN LEAF


HIGHLIGHTER


SUBTLE INKS – MORE SUITED TO BACKGROUNDS / MONOGRAMS
PLATINUM


SEASPRAY


PUTTY


OYSTER


LINEN


BALLERINA


APOPHYLLITE



TRANSPARENT
WHITE (BLIND)
FOIL

gloss gold

soft sheen gold

gloss silver

soft sheen
silver

copper

rose gold
available in 350gsm, 540gsm, 700gsm, 1080gsm +
turquoise


cool grey


glacier blue


azure blue


new blue


tabriz blue


adriatic


sapphire


dark blue


royal blue


purple


pale grey


real grey


smoke


dark grey


slate


amethyst


imperial blue


bagdad brown


bitter
chocolate
claret


nubuck brown


harvest


stone


sorbet yellow


factory yellow


citrine


mandarin


bright red


vermillion


scarlet


china white


vellum white


rose quartz


candy pink


lavender


almond


mist


fuchsia pink


powder green


park green


pistachio


lockwood
green
emerald


mid green


forest


racing green


black


ENVELOPES
ITEMS
sing it from the rooftops and get the date in your guests' diaries as soon as your venue has confirmed the date of the wedding. Save the date card
110 x 155mm
our standard sizes are below, but we can tweak and change these as you wish. Please get in touch if you have something else in mind

WEDDING INVITATION
125 X 175mm
sometimes you need to share a little more information with your guests, while still keeping the invitation itself clean, simple, and uncluttered, so this is the place to do it. You can include whatever you choose, but we commonly see info about gift lists, dress codes, accommodation and travel. Adding an rsvp card will make it easier for your guests to confirm their attendance – we can also add menu options, if necessary.

Large – 125 X 175mm
(Approx 200 words)
medium – 110 X 155mm
(Approx 100 words) Small – 75 X 110mm
(Approx 50 words) rsvp cards
110 x 155mm
from place cards to menus, orders of service to table plans, we can print all you need for your big day.
we've listed a tiny selection of items below – for more information, see here

Tall & skinny menus
210 x 100mm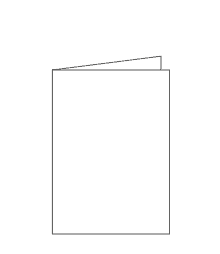 order of service booklets
210 x 100mm

Place cards
60 x 90mm
it's always polite to thank your guests for sharing your special day with you. Keep this traditional with a letterpress notelet or card and a lovely handwritten note, or, if you can't wait to share some of the gorgeous images from the big day, we can combine a photo or two on there too.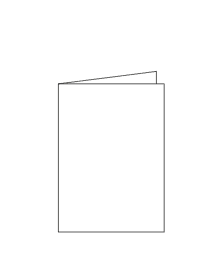 Folded thank you card
Letterpress or foil Flat thank you notelet
Letterpress or foil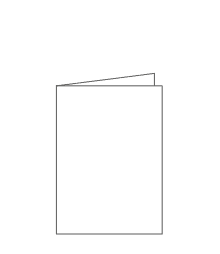 photo thank you card
With Letterpress or foil

Photo thank you notelet
With Letterpress or foil
CUSTOMISE
CHANGE EVERY. SINGLE. THING!
EVERY STEP OF CREATING YOUR STATIONERY HAPPENS IN OUR LITTLE STUDIO, allowing us to TWEAK AND CHANGE EACH ELEMENT EXACTLY AS YOU WISH. SO, IF YOU'D LIKE TO CHANGE THE FONTS, ADD a monogram or illustration, or even combine a couple of different designs, we can! you can see more information here

Still not what you had in mind? No worries – we can work on something completely bespoke for you.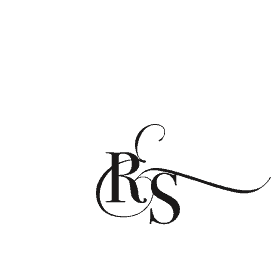 Add a monogram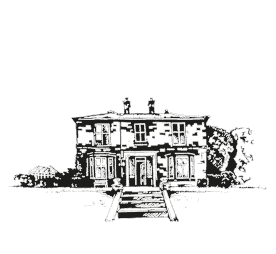 add an illustration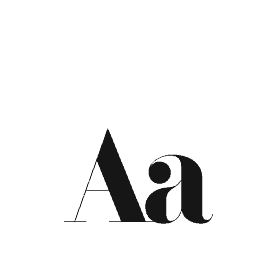 change the fonts
FINISHING TOUCHES
THERE ARE SO MANY WAYS TO BRING YOUR SUITE TOGETHER
5 different ribbon widths & countless colour options. get in touch for more information.
keep your suite together with a plain, letterpress, foiled or digitally printed belly band. get in touch for more information.